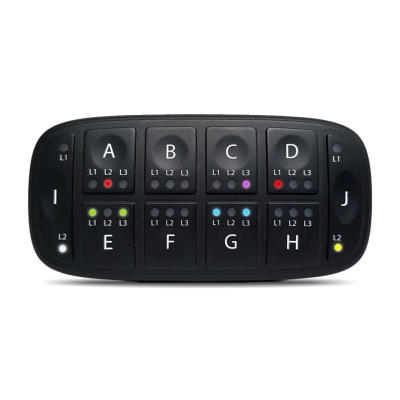 PowerKey 1000
The PowerKey 1000 is in the family of keypads that gives a sleeker and electronic switch appearance to the panel.
There is up to three indicators for every button, which turns on when the corresponding function is on.
The keypads are also backlit for night viewing.
The PowerKey 1000 also offers OEM's the opportunity to custom laser etch their design and logo onto the keypad at a minimal cost.
With waterproof, soft touch rubber buttons, over 3 million operations and featuring "Plug and Play" installation the PowerKey 1000 is the versatile choice for all your needs.