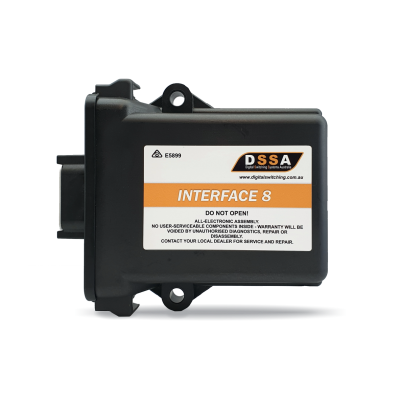 Interface Device 8
Now You Can Have Your Own Style of Switch to Manage Your Power.
The Interface 8 device allows the use of 8 conventional type switches to control circuits operated by the PowerCore 21 and PowerMate 15 devices.
Any style of switches (Toggle, Rocker, or Momentary) are all capable of signalling to the Interface 8 device.
The IF8 device comes pre-configured as per the specification table, however this unit can be re-configured via your laptop and a specialised configuration tool (optional extra).
Alternatively, fill out a simple table and email us to do the re-configuration for you (service fees apply).